Call for Intercessors
WARRIOR BRIDE IT'S TIME TO ARISE!
Will you be one of His servants who says, I will arise and re-build the broken-down walls in our land that desperately need re-built? If you believe in the power of intercessory prayer and want to facilitate a prayer watch in your home, place of fellowship or church, you have come to the right place!
The Lord is looking for those who want to join His end-times Army – those who are called to be His Bride, who will labor with one hand, and wield their sword effectively in the other hand, until every broken fellowship between Him and us has been restored, and until every captive that can be set free in Ireland is set free. The end result is to establish a 24-Hour House of Prayer and worship in every county in Ireland, as directed by the Lord Yeshua.
"Then another angel, having a golden censer, came and stood at the altar. He was given much incense, that he should offer it with the prayers of all the saints upon the golden altar which was before the throne" (Rev. 8:3).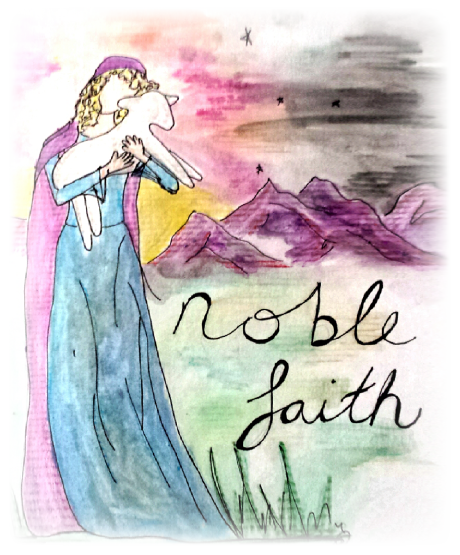 The establishing of these Houses of Prayer, that will offer round-the-clock prayer incense, is a necessity in order to usher in the full blessings the Lord has for our nation, enabling Him to provide divine protection from the impending calamities that will hit this land soon. And, at the same time, to help equip the Body of Christ in effective intercession.

Time is of the essence! Ireland is about to go through some very difficult waters; therefore, we need intercessors standing prayerfully together, in truth, in purity, in holiness and in the fear of the Lord to enable our country to go through this transitional time with travail, birthing Ireland into her high and lofty destiny.
Will you prayerfully consider standing in the gap, as recorded in Ezekiel 22:30, "And I sought for a man among them, that should make up the hedge, and stand in the gap before Me for the land, that I should not destroy it?"
Whether you are a mature intercessor desiring to see reformatory change on a foundational level in our nation, or new to intercession, you are needed and a vital part of this move of God!
8 Prayer Watches
6:00 p.m. – 9:00 p.m.
Early Night Watch or First Watch of the Night

9:00 p.m. – 12:00 a.m.
Late Night Watch or Second Watch of the Night

12:00 a.m. – 3:00 a.m.
Midnight Watch or Third Watch of the Night

3:00 a.m. – 6:00 a.m.
Dawn Watch or Early Morning Watch

6:00 a.m. – 9:00 a.m.
Late Morning or First Watch of the Day

9:00 a.m. – 12:00 p.m.
Exit and Entry Watch or Second Watch of the Day

12:00 p.m. – 3:00 p.m.
Shaking of Foundations and Judgment or Third Watch of the Day

3:00 p.m. – 6:00 p.m.
Transformation Watch or Fourth Watch of the Day